Black Lives in North America have a long history — about 500 years, to be exact.
Beginning with Portugal in 1444, and lasting over four hundred years, European slave traders bought and sold a staggering 40 million African people to the "civilized" nations. The first African slaves in what's now the United States were brought by Spanish explorers in 1526, to a settlement in present-day South Carolina that lasted only three months, and then again in 1565 to another settlement that founded Saint Augustine, Florida.
We also know when the first Black Lives arrived in British North America. In a letter of January 1620 to Sir Edwin Sandys, John Rolfe, the treasurer of the Virginia Company back in London, described how in late August of 1619, a pirate ship named the White Lion landed about thirty miles from Jamestown. He wrote how the "Comandor" of the ship "brought not any thing but 20. and odd Negroes, which the Governor and Cape Marchant bought for victualls (whereof he was in greate need as he pretended) at the best and easyest rates they could." Four days later, another pirate ship called the Treasurer arrived with more slaves. These Angolans were bought by Portuguese slave traders, then stolen by pirates off the coast of Mexico, which pirates later landed near Jamestown and sold them a second time.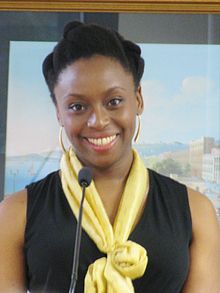 The United States was thus founded in 1776 with a problem from hell that was 250 years old—the mass enslavement of Black Lives that was essential to its agrarian economy. When Thomas Jefferson declared that "all men are created equal," he owned 200 slaves. He owned about 600 slaves throughout his lifetime, for buying and selling slaves, or using them as collateral for his massive debts, could be as lucrative as growing tobacco and cotton. When Jefferson died on July 4, 1826, fifty years to the day after the Declaration of Independence, the only slaves he freed were his own children that he fathered with his slave Sally Hemings. A generation after Jefferson died, the official census of 1860 identified four million slaves in the United States.
This is what the Yale historian Greg Grandin calls "America's founding paradox" in his book The End of the Myth (2019), which won the National Book Award: "the promise of political freedom and the reality of racial subjugation." Despite meaningful successes, our social contract has never closed the chasm between promise and fulfillment to all of our citizens. And so today, after 500 years, we have our Black Lives moment.
It's hard to know how a single individual can make a difference. No one can do everything. Few of us have any power. But however futile it might feel, we all have our small part to play. We can march and protest. Sign a petition. Vote. Many churches are doing an adult education series on race and racism. There is also charitable giving to good causes — my wife and I were recently inspired by Reed Hastings, the billionaire co-founder and CEO of Netflix, who has pledged $120 million to Historically Black Colleges and Universities.
My own engagement with Black Lives has been shaped by four experiences. Although I was born in Ohio, my family moved to North Carolina when I was three. For six years I lived in a small town where, quite literally, the blacks lived on one side of the railroad tracks and the whites lived on the other. So, I was shaped by that racist time and place.
After grad school, I taught for six years at a very conservative Christian college. One of the best things about that college was that 35% of our students were African Americans.
While white students argued about whether women could be ordained, or even enroll in a preaching class, our black students ignored those controversies and went about their business with quiet confidence. Latricia pastored a store front church that her grandmother had founded. Corletta led a mega-church and traveled the world preaching. Lee pastored a historic "steeple church" in Detroit, and even invited me to preach. Thirty-five years later, I still feel deeply indebted to these black students for how they shaped my life and thinking, and for how they helped me to keep my sanity.
Third, I have been shaped by traveling to Africa six times. In Ethiopia I participated in church development. In Kenya and the Central African Republic I taught short courses in seminaries. My daughter and I traveled to Uganda and Kenya to learn about women's micro enterprise. In Liberia I attended an HIV workshop. And in Egypt, well, I was just a tourist.
Fourth, I have tried to read a lot. We can all read. Reading expands our horizons. It connects us with perspectives that we might not otherwise get. Reading can dispel our ignorance and challenge our cherished opinions. I can't imagine being culturally relevant without reading. That's why every week JWJ posts a new book review.
Since we launched in 2004, JWJ has posted over sixty book reviews about Black Lives. God cares about race and racism, and so should we. These books include a broad array of perspectives and genres: novels, history, economics, politics, culture, theology, poetry, photography, biography, and autobiography. For a complete list of these books, click here.
I recently looked back at these sixty-five reviews, and chose 14 of them that I think are worthy of special attention. Of course, that's an inherently subjective opinion and nothing scientific, except to say that virtually all of these 14 books are not just best sellers but are titles that have won prestigious awards. So, in the famous words from his Confessions that Saint Augustine heard that led to his conversion, I challenge you to "pick up and read!"
Chimamanda Ngozi Adichie, Americanah: A Novel (New York: Anchor Books, 2013), 588pp.
Michelle Alexander, The New Jim Crow; Mass Incarceration in the Age of Colorblindness (New York: The New Press, 2010, 2012 revised edition), 312pp.
Paul Beatty, The Sellout; A Novel (New York: Picador, 2015), 289pp.
Ta-Nehisi Coates, Between the World and Me (New York: Spiegel and Grau, 2015), 152pp.
Ta-Nehisi Coates, Water Dancer: A Novel (New York: One World, 2019), 403pp.
Equal Justice Initiative, Lynching in America: Confronting the Legacy of Racial Terror (Montgomery: The Equal Justice Initiative, 2017 third edition), available online at eji.org.
Ibram X. Kendi, Stamped from the Beginning: The Definitive History of Racist Ideas in America (New York: Hachette, 2016), 583pp.
Manning Marable, Malcolm X; A Life of Reinvention (New York: Viking, 2011), 594pp.
Charles Henry Rowell, editor, Angles of Ascent; A Norton Anthology of Contemporary African American Poetry (New York: W.W. Norton, 2013), 617pp.
Jeanne Theoharis, The Rebellious Life of Mrs. Rosa Parks (Boston: Beacon Press, 2013), 304pp.
Jesmyn Ward, Sing, Unburied, Sing: A Novel(New York: Scribner, 2017), 289pp.
Colson Whitehead, The Nickel Boys: A Novel (New York: Doubleday, 2019), 224pp.
Colson Whitehead, The Underground Railroad: A Novel (New York: Doubleday, 2016), 306pp.
Isabel Wilkerson, The Warmth of Other Suns; The Epic Story of America's Great Migration (New York: Random House, 2010), 622pp.
Dan Clendenin: dan@journeywithjesus.net