Best Books of 2012
For Sunday December 30, 2012
Lectionary Readings (Revised Common Lectionary, Year C)
1 Samuel 2:18–20, 26
Psalm 148
Colossians 3:12–17
Luke 2:41–52
           One of the great things about reviewing a book a week for Journey with Jesus is that I can read whatever I want. Consequently, my reading habits are highly eclectic — our Comprehensive Index of Book Reviews, for example, organizes our 400-plus reviews under fourteen different subject categories like history, economics, science, art, and memoir.
           I get virtually all my books at the public library. Every once in a while I'll buy a book; last week I ordered a used copy of Infinite Jest by David Foster Wallace. I'm not a gadget guy, and my writing requires me to stare at the computer screen way too long already, so I never use an e-reader. Nor do I want one. I read one book at a time, and if I start a book, my obsessive compulsive nature compels me to finish it.
           This week I've looked back over the fifty-two books JwJ reviewed this year. There's no accounting for personal taste, of course. Last year, I was so captivated by House of Prayer No. 2 by Mark Richard that I devoured it in a day, but after my wife finished it she just shrugged her shoulders.
           Anyhow, here are ten favorite titles from 2012. I've listed them alphabetically by author. For my full review, click on the book title.
Michelle Alexander, The New Jim Crow; Mass Incarceration in the Age of Colorblindness (New York: The New Press, 2012 revised edition), 312pp. America's incarceration rates dwarf those of other developing countries, including Russia, China, and Iran. Germany, for example, imprisons about 93 of every 100,000 adults; in America we imprison 750 per 100,000. Our penal system is only a failure if its purpose is to control crime (which it doesn't), but in Alexander's view it's a raging success because its purpose is not crime prevention but social control of blacks.
Julian Barnes, The Sense of an Ending: A Novel (New York, Knopf, 2011), 163pp. The British writer explores the relationship between personal memory, self-identity, aging, and, by the end of the story, deep regret. To some extent, we are who we remember ourselves to be, and as the story unfolds, we learn just how problematic that can be.
Wendell Berry, New Collected Poems (Berkeley: Counterpoint, 2012), 391pp. This volume collects under one cover 266 poems that were previously published in eleven different books from 1964 to 2010 (including all eleven of his Mad Farmer poems).
Ian Brown, The Boy in the Moon; A Father's Journey to Understand His Extraordinary Son (New York: St. Martin's Press, 2009), 293pp. This memoir about a severely disabled boy named Walker won numerous prestigious awards in Canada (where Brown lives). The New York Times named it one of the top five non-fiction books for 2011. I can't remember reading a book that is so carefully crafted, so brutally honest, so tenderly written, and so life-affirming.
Peter Brown, Through the Eye of a Needle; Wealth, the Fall of Rome, and the Making of Christianity in the West, 350–550 AD (Princeton: Princeton University Press, 2012), 759pp. The leading historian of late antiquity shows how early Christians grappled with the hardest of Jesus's hard sayings: "If you would be perfect, go, sell what you possess and give to the poor, and you will have treasure in heaven; and come, follow me."
David Koker, At the Edge of the Abyss; A Concentration Camp Diary, 1943–1944, edited by Robert Jan van Pelt, translated from the Dutch by Michiel Horn and John Irons (Evanston: Northwestern University Press, 2012), 397pp. "Thursday, February 11 [1943]: Picked up between eleven and twelve p.m. One police officer decent but anxious, and one unpleasant. I heard them coming." With that entry David Koker (1921–1945), a young Dutch Jew, began a book-length diary of his life and death in the Vught concentration camp. Now in English, the book was a sensation when first published in Holland in 1977.
Manning Marable, Malcolm X; A Life of Reinvention (New York: Viking, 2011), 594pp. Marable has written what will stand as the definitive work on Malcolm Little (1925–1965) for decades to come. He emphasizes Malcolm's many reinventions of his carefully crafted persona in order to rescue the historical man from iconic legend as black nationalism's secular saint, and from the "numerous inconsistencies, errors, and fictive characters" in his famous Autobiography that was written with Alex Haley and has sold over six million copies.
David S. Reynolds, Mightier Than the Sword; "Uncle Tom's Cabin" and the Battle for America (New York: W.W. Norton, 2011), 351pp. Reynolds's book coincides with the 200th anniversary of Stowe's birth in 1811. It's a biography not only of the author, but especially of "the most influential book ever written by an American." Reynolds shows how Stowe incorporated into Uncle Tom's Cabin many political, cultural, social and religious themes of American life in her day in ways that caused her book to "redefine American democracy on a more egalitarian basis." The book reflected the Zeitgeist and also radically reformed it.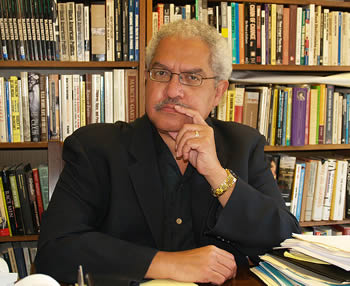 Victoria Sweet, God's Hotel; A Doctor, A Hospital, and a Pilgrimage to the Heart of Medicine (New York: Riverhead Books, 2012), 372p. Laguna Honda Hospital in San Francisco was an almshouse, by some accounts the last one in the nation, where the poorest of the poor went for medical care because no place else would take them. Sweet went to Laguna Honda for two months as a young doctor, and has now been there for twenty years. In addition to her medical degree, she earned a PhD in the history of medieval medicine, specifically, a study of the 12th-century Benedictine nun Hildegaard of Bingen, who wrote an obscure medical text. For Sweet, Hildegaard's pre-modern medicine provides an important corrective to our contemporary model of "delivering health care."
Michael Walzer, In God's Shadow; Politics in the Hebrew Bible (New Haven: Yale University Press, 2012), 232pp. A professor emeritus at Princeton's Institute for Advanced Study, and one of the country's leading political theorists and public intellectuals, Walzer has written a Biblical theology that starts with Genesis and proceeds through Israel's unfolding history and literature. His provocative thesis is that while the Bible contains much about politics, it actually commends a radical "antipolitics."
---
Image credits: (1) uuworld.org; (2) Northwestern University Press; and (3) Wikipedia.org.