Book Reviews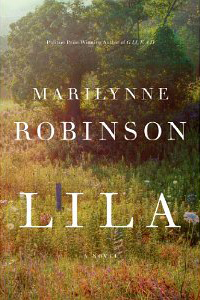 Marilynne Robinson, Lila (New York: Farrar, Straus and Giroux, 2014), 261pp.
By Debie Thomas
           In her new novel, Lila, Marilynne Robinson returns to the people and places of Gilead, the Depression-era setting of her earlier and much acclaimed books, Gilead (2004) and Home (2008). This time, she gives us the wrenching story of Lila, the young and unlikely wife of John Ames, Gilead's elderly Congregationalist minister. The novel opens with Doll, a tough migrant woman, kidnapping the three or four-year-old Lila from a life of dangerous neglect, and raising her as best she can in the midst of homelessness, hunger, and fear. So begins Lila's shaky salvation — a salvation she fears and distrusts as thoroughly as she craves it. By the time Lila wanders into Gilead and meets Ames, she is a young woman crippled by self-loathing and almost feral with fear — a woman who flinches at even the kindest touch. The tender and awkward courtship that follows between the odd pair forms the heart of the novel.
           As in her earlier work, Robinson steps away from the conventions of the realistic novel, bending time, employing formal language and dialogue, and playing deftly with point-of-view narration, to meditate on the spiritual questions which are both her passion and her forte. In Lila, she explores the damage done to a human soul subjected to shocking neglect, poverty, and abandonment. She looks unflinchingly at shame, and at the essential loneliness which haunts the lives of her characters even after they've dared to find companionship and love. To her great credit, the erudite Robinson gives us Lila's mind — uneducated and barely literate — without a hint of sentimentality or condescension, honoring her with the dignity she deserves. Readers who loved Robinson's earlier work will not be disappointed to return to Gilead one more time in this graceful and moving new novel.