Book Reviews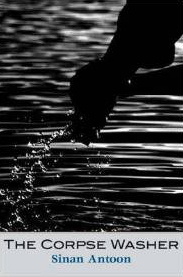 Sinan Antoon, The Corpse Washer, translated from the Arabic by the author (New Haven: Yale, 2013), 185pp.
           Jawad Kazim, the protagonist and narrator in Sinan Antoon's second novel, is a fourth generation mghassilch — a corpse washer and shrouder from a poor Shi'ite family in Baghdad. It's not the life he wanted to live. In fact, he worked hard to avoid it, much to the disappointment of his father, who never understood Jawad's decision to study sculpture at the Academy of Fine Arts. But as a starving artist he needed the money, and so hoped to do his father's work only for a short time.
           As a little boy Jawad helped his father. Back then, the days could be long and boring, enlivened only by his father's transistor radio. But by the time that Jawad took over, times had changed. Antoon sets the novel in the long and dark shadow of Iraq's war with Iran, followed by the 1991 Gulf War, followed by the 2003 American invasion. Dictatorship and embargoes were bad enough, but this is the stuff of nightmares for Jawad, whose bad dreams are sprinkled throughout the novel. Reality is even worse — he tenderly washes and wraps the corpses of the abandoned, the unidentified, and the unclaimed, bodies that are mutilated, decapitated, and burned, plucked from garbage dumps and fished out of the river. "I cannot wake up from this endless nightmare of wakefulness."
           Antoon's story is more moral than political. It's a disturbing reminder from a unique perspective of the chaos, the carnage, and sectarian violence unleashed by the American "liberation." Jawad himself is irreligious, but his vocation forces him to explore the most deeply human and therefore religious questions. That's difficult when you feel like a stranger who is alienated in your own country. Sinan Antoon was born and raised in Baghdad. He left after the 1991 Gulf War, and today is an associate professor at the Gallatin School of New York University.