Book Reviews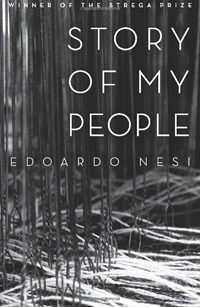 Edoardo Nesi, Story of My People, translated from the Italian by Antony Shugaar (New York: Other Press, 2010, 2012), 163pp.
           Edorado Nesi's people are the small scale artisans of Prato, a city in Italy with a long history in the textile industry. He himself had the "predestined fate" to inherit his family's third-generation textile business. Their factory was started by his grandfather, blown up by the Nazis, rebuilt after the war, then a few decades later faced with the unforgiving market forces of globalization. By the turn of the millennium, their revenue declined year after year. So, on September 7, 2004, they sold the family business.
           How and why did this happen? Feckless politicians and ivory-tower economists seemed to be clueless. Chinese immigrants to Prato, many of them illegal, played a role. So do customers, who want "Armani at Walmart prices." He describes bankruptcies, layoffs, local demonstrations, and their own complicity. This book is a powerful combination of memoir, polemic, and social criticism. It shows the interconnections between personal identity, industrial manufacturing, the global economy, and local culture.
           Nesi's family history was the textile business, but his personal passion was always writing and film-making. He's published five novels, and numerous translations into Italian (including David Foster Wallace's monster novel Infinite Jest). This book won the 2011 Strega Prize, Italy's most prestigious literary prize, and the first non-fiction book to do so, for Nesi's personal account of how globalization and the mantras of the free market have decimated Prato's textile manufacturing community.