Regular reviews of films that provoked me to think afresh about our human condition.
Film Reviews - Faith and Film
By Daniel B. Clendenin Ph.D.
Our latest film review is featured below. This and all previous reviews may be found in the Comprehensive Index of Film Reviews.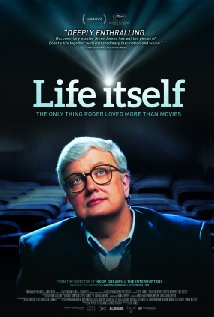 Life Itself (2014)
           Two thumbs up for this documentary about the life of the film critic Roger Ebert (1942–2013). The title of the movie, and much of its narrative, comes from Ebert's 2011 autobiography of the same name. Roger Ebert was many things. A midwestern good guy from Urbana, Illinois. A 300-pound alcoholic who quit drinking when he was thirty-seven and never had another drop. A Pulitzer Prize winner for criticism, a screenwriter, and author of 17 books. A doting husband to his beloved Chaz, a black attorney whom he married when he was fifty. A sparring partner with Gene Siskel. He was gregarious and petulant, a champion of the common person and the most powerful film critic of his day. Most of all, he will be remembered for his grace and total lack of self-pity after cancer surgery in 2006 removed his lower jaw and he lost the ability to eat, drink, or speak. I see that this film received a whopping 97% rating on the Tomatometer.