For Sunday January 7, 2018
Lectionary Readings (Revised Common Lectionary, Year B)
Genesis 1:1–5
Psalm 29
Acts 19:1–7
Mark 1:4–11
In his book Sculpting in Time (1986), the Russian filmmaker Andrei Tarkovsky says that "the allotted function of art is not, as is often assumed, to put across ideas, to propagate thoughts, to serve as an example. The aim of art is to prepare a person for death, to plough and harrow his soul, rendering it capable of turning to good."
Here are ten films from our 2017 reviews that "ploughed my soul," and, I pray, "rendered it capable of turning to good."
And don't forget — you can search JwJ's 750 film reviews from 106 countries by title or by country. Just use the drop down menu under "Film" at the top of any page.
The Eagle Huntress (2016)—Kazakhstan
This 90-minute documentary premiered at the 2016 Sundance festival. It tells the story of a rosy-cheeked 13-year-old Kazakh girl named Aisholpan Nurgaiv, who trained to become the first female falconer in twelve generations of her family history. In the first part of the film, she captures and then trains an eaglet, and then enters the annual Golden Eagle Festival as the youngest participant and first-ever female handler among 70 competitors. Then, with her father, she braves the frigid Altai Mountain winter to take her eagle fox hunting. The film works well at several levels. In featuring the nomadic family life of Kazakh herders in western Mongolia, it's an ethnographic delight. It's also a science and nature story — it's remarkable to see how the eagles are trained, what they can do, and the bond with their handlers. Drone cameras capture the spectacular scenery of the Mongolian steppe, which is worth watching for its own sake. The movie is also a tender father-daughter story. Most of all, this is a coming of age story that's brimming with female empowerment despite the grumbling of the culturally conservative men. The film is in Kazakh with English subtitles.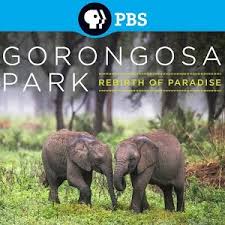 Fire at Sea (2016)—Italy
Gianfranco Rosi's strange, new movie Fire at Sea, which won the top prize at the 2016 Berlin Film Festival, tells two stories that are, by design, tragically unrelated. The documentary film is set among the refugee crisis on Lampedusa, a tiny Italian island just eight miles square and that sits only seventy miles from the north coast of Africa. In the last twenty years, 400,000 migrants have landed on Lampedusa, fleeing war, poverty, and ethnic strife. About 15,000 people have died trying. But in the first story, you would never know this. The youngster Samuele plays with his slingshot and firecrackers, fishes with his dad, and goes to school. A disc jockey does his radio thing, a house wife does her daily chores while listening to opera on the radio. But then there's the physician Pietro Bartolo, who treats the newly arrived refugees. He's the voice of conscience and compassion. In between Samuele and Bartolo are the immigrants. The lucky ones who make it ashore with their foil blankets, dehydrated and malnourished, many with burns from diesel-soaked clothes, face a new set of problems. They are searched, registered, photographed, processed, and, it would appear, forgotten — out of sight and mind to the islanders and the world. They wait and hope. Whereas questions about policy are admittedly complex, when it comes to the people he treats, Bartolo has a message for us all: "It is the duty of every human being to help these people."
Gorongosa Park: Rebirth of Paradise (2015)—Mozambique
At over a million acres, the Gorongosa National Park in Mozambique is one of the largest and richest ecosystems on earth — that is, until the country's decades of civil war almost destroyed it all. The elephant population crashed from 4,000 to 400, the lions from 200 to single digits. This PBS nature documentary tells the remarkable story of the 20-year Gorongosa Restoration Project. The Emmy Award winning wildlife cameraman Bob Poole lived and worked in Gorongosa for two years. He not only filmed the project, he was also an active participant along with the scientists, conservationists, and park rangers. As you would expect, the cinematography is incredible, and the stories are inspirational, in particular those of the resourceful and dedicated park rangers, and also Poole's personal story (he grew up in Kenya). The documentary consists of six episodes on two DVDs, with each episode about an hour long. The first one, for example, tries to answer a troubling question — why the lion population isn't recovering as quickly as experts think it should. To learn about that, they attach GPS tracking collars to lions. The other five episodes are Elephant Whisperer, New Blood, Hidden Worlds, Battle Lines, and Roaring Back. Poole's narration is pitched at a simple level, making this fantastic for family viewing. I got my copy of this movie at the public library. To learn more, see http://www.pbs.org/gorongosa/home/
I Am Not Your Negro (2016)
When James Baldwin died in 1987, he left behind an unfinished, thirty-page manuscript called "Remember This House" that he had discussed with his literary agent. The book project was to be Baldwin's deeply personal reflections on three of his friends who had been assassinated — Medgar Evers, Malcolm X, and Martin Luther King, Jr., as a way to reflect on race relations in America. The film director Raoul Peck brings this manuscript to life by using only Baldwin's own words, narrated either by Samuel L. Jackson or Baldwin himself, along with powerful archival images from the 1930s to the present. The movie makes extensive use of the portrayals of race in the history of cinema. After its release on February 3, 2017, the film earned remarkable and nearly universal praise — 98% on Rotten Tomatoes, for example, and 96% on Metacritic. "The story of America is the story of the negro," said Baldwin, "and it's not a pretty story."
Letters from Baghdad (2017)—Iraq
This documentary film tells the fascinating story of the remarkable Gertrude Bell (1868–1926), "the female Lawrence of Arabia." Born into a home that looks like Downton Abbey, she became an Oxford graduate, writer, traveler, ethnographer, mountaineer, political administrator, archaeologist, explorer, cartographer, linguist, Arabist, and possible spy. She's best remembered for her influence in founding the state of Iraq after World War I. Upon her death from an overdose of sleeping pills at the age of 58, in his obituary, the British archaeologist and contemporary of Bell DG Hogarth wrote, "No woman in recent time has combined her qualities — her taste for arduous and dangerous adventure with her scientific interest and knowledge, her competence in archaeology and art, her distinguished literary gift, her sympathy for all sorts and conditions of men, her political insight and appreciation of human values, her masculine vigor, hard common sense and practical efficiency — all tempered by feminine charm and a most romantic spirit." This film gets my vote for best documentary of 2017.
Maudie (2017)—Canada
This wildly improbable love story is a tear-jerker in the best sense of the word. It's a dramatization of the life of Maud Dowly (1903–1970) of Nova Scotia, one of Canada's best known folk artists, and her marriage to Everett Lewis, an illiterate and violent oaf who was an orphan, fish peddler, seller of chopped wood, and collector of junk. The misanthropic Lewis lived on the edge of town in a tiny shack (10' x 12' in real life) and very much on the edge of society. When he placed an ad for live-in domestic help, "Maudie" replied. She suffered from juvenile rheumatoid arthritis. When her mother died and her brother sold the family home, she was shipped off to her bitter Aunt Ida. And so, two deeply wounded people start off awkwardly, to say the least, but find and make a deeply human love together. How she became a famous artist by meeting a woman from New York City in rural Nova Scotia is almost incidental to the story of their marriage, along with an important sub-plot. "You are the only one in the whole family who found happiness," Aunt Ida tells Maud. The movie was shot in Ireland and Newfoundland, and was a favorite at numerous festivals.
Moonlight (2016)
This second feature film by the writer-director Barry Jenkins premiered at the Telluride Film Festival in September 2016, and then released nationwide two months later. Since then, reviews, both popular and professional, have been off the charts. The Tomatometer, for example, clicks in at 98%. The power of the film rests in its ability to make us empathize at a deeply human level with a protagonist with whom we have almost nothing in common. Chiron is black and gay. He's from a rough neighborhood in Miami, and has a mother who's a crackhead. His only male role model, and it's a positive influence, is a dope dealer named Juan. School is a place of physical and emotional abuse. Chiron is a deeply withdrawn little boy trying to figure out who he is and where he fits in the world. He asks Juan, "What's a faggot? Am I a faggot?" The movie shows three snapshots in his life — as a little boy, as a lanky teenager, and then as an adult. At the end of the film when Chiron re-connects with his best friend Kevin after many years apart, the latter asks him, "Man, who is you?! That car, and those gold fronts on your teeth! You ain't what I expected!" You can watch this film as an exploration of black male identity (there are no white actors), but at a deeper level, I appreciated the observation of A.O. Scott that "every moment [of the movie] is infused with what the poet Hart Crane called 'infinite consanguinity,' the mysterious bond that links us with one another" — experienced, to take four examples from the film, in the feel of an ocean breeze, learning to float on your back in water, the ability of music to evoke memories, and the formative power of geographic place. There are many and good reasons why a lot of viewers are calling "Moonlight" the movie of the year for 2016.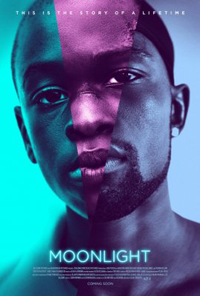 Still Life (2013)—England
Uberto Pasolini wrote and directed this poignant story about a low level functionary in the British bureaucracy of South London. John May is a case worker whose job is to find the next of kin for people who have died alone. "That's a strange job you've got, all those people," says one person, to which May responds, "I love my work." And he does. In the rare times that he's successful, and when families do not "refuse assistance," as his form says, he will return personal effects that he has lovingly gathered. And when those who died lonely and alone are still left alone after death, May organizes their funerals, writes their eulogies, attends their burials, and spreads their ashes — the only person present in these sacred moments except for the priest or the grave digger. May lives alone, and for supper plops a tin of tuna onto a plate, after which he tenderly looks through a scrapbook of photos that he's made of those on whom he bestowed such dignity. The old photos of lives lived and now gone take your breath away. This being a bureaucracy, May's job is "amalgamated," and so he is put out of work, but not before he begs his boss to finish one last case pertaining to Billy Stoke. Billy was the quintessential loner and alcoholic, who lived in the apartment across from May, even though he never met the man. May stitches together Billy's lost story, reconnects his family and friends, and plans his funeral. The last moments of this story are some of the most powerful that I've ever seen in any movie. I watched "Still Life" on Amazon Streaming Video.
The Vietnam War (2017)—Vietnam
This epic documentary by Ken Burns and Lynn Novick, all 18 hours in 10 episodes, took ten years and $30 million to make. It debuted on PBS in September 2017. A 640-page book by the same title was released at about the same time by Knopf. The movie begins at the beginning so long ago, in 1858 when the French invaded Vietnam. The first American soldier to die in Vietnam was Air Force T-Sgt. Richard B. Fitzgibbon Jr., on June 8, 1956. In 1973, my senior year in high school, Saigon finally fell. The movie interviews almost 80 people, and very few talking head "experts"—Americans and Vietnamese (both North and South), soldiers and civilians, those who were for and those who were against the war. The musical soundtrack combined with the archival footage is powerfully evocative for those who lived through those years—Bob Dylan, Jimi Hendrix, Steppenwolf, the Byrds, Simon and Grafunkel, etc. The lessons here are many and tragic: the myth of American exceptionalism, the lethal combination of hubris and ignorance, and the knowledge of hindsight that reveals a misreading of history. To watch the series on streaming video, see here: http://www.pbs.org/kenburns/the-vietnam-war/home/
The White Helmets (2016)—Syria
In the last five years, 400,000 people have been killed in the Syrian civil war, and millions more displaced. This 40-minute Netflix Documentary features the volunteer group that works in the areas where Russia and the Assad regime have bombed the country into apocalyptic oblivion. The White Helmets, or the Syrian Civil Defense, was founded in 2013. Their 2900 volunteers work in 120 centers across the country as first responders. The film interviews several of the volunteers who explain their work, and includes horrifying cell phone footage of actual bombings that are followed by their emergency responses. "Any human being, no matter who they are or which side they are on," explains one White Helmet, "if they need our help, it's our duty to help them. All lives are precious and valuable." The White Helmets were featured on the cover of Time Magazine in October 2016. It's not mentioned in the film, but the White Helmets are funded primarily by western governments and organizations. The White Helmets claim to be an impartial and non-political humanitarian NGO, whereas Assad and Russia accuse them of being pro-rebel. In Arabic with English sub-titles.