The following books are available in popular formats for free download.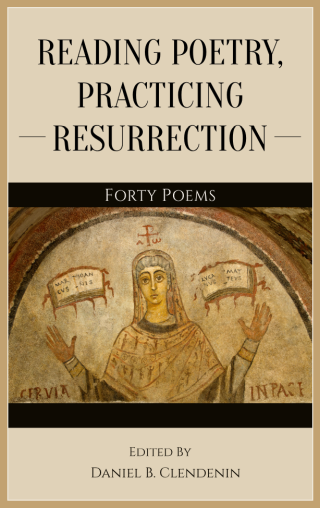 Reading Poetry,
Practicing Resurrection:
Forty Poems
Newly released in 2020 with over 2100 free downloads.
40 favorite poems collected from our JWJ archive of 400 poems.
Perfect resource for a congregational series during Lent or Advent
Poems are organized in a fourfold structure:
Mystery and Love
The Stumbling Block
Conversion
Practicing Resurrection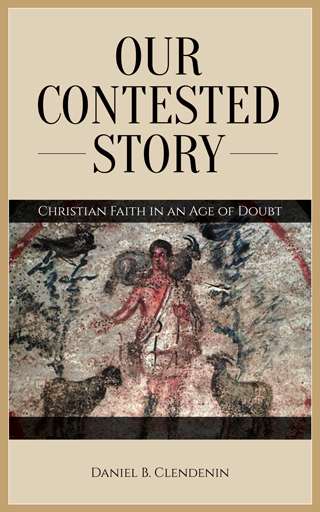 Our Contested Story:
Christian Faith in an Age of Doubt
Already over 1800 free downloads.
A new book by Dan Clendenin, now available free for download to your device or browser.
"Critical but hopeful, scholarly but accessible, steeped in the sage insights culled from his own vast reading, Dr. Clendenin's book is a fascinating overview of the state of Christianity today and a beacon of light pointing the way to a happier, more vibrant future."
Novelist Ron Hansen
"Our Contested Story is a whirlwind ride through the ancient yet contemporary conversation between Christian and secular cultures. Clendenin weaves a story that is faithful to modern knowledge and sensibility, and also to the vibrant historic core of Christian faith."
Bill Newsome, Vincent V.C. Woo Director of the Wu Tsai Neurosciences Institute at Stanford University
Instructions for Loading eBooks Onto Your e-reader Device
PDF — This format is commonly used to distribute all kinds of electronic documents, and works on almost any computer, smartphone, tablet, or e-reader device. Sideloading may be required on some devices. Some computers may require downloading the (free) Adobe Reader DC software, if you don't already have a way to read PDFs.
MOBI — This is the original Kindle format. Older Kindles may require use of this format, and may not be able to use the newer AZW3 format. Kindle apps running on a computer or a tablet or smartphone may be able to automatically load the ebook simply by clicking the MOBI link above. Kindle devices (such as the Kindle Fire) may require sideloading as described in the EPUB instructions above.
HTML — The old standard. Can be downloaded and read by virtually any web browser just by clicking the link.
AZW3 — This is a newer Kindle format. Use is similar to the MOBI instructions above, including the need for sideloading on some Kindle devices.
EPUB — This common ebook format works with many e-reader apps and devices with the notable exception of Kindles (which accept MOBI, AZW3, or PDF formats). For some e-readers, clicking on the EPUB link above may be sufficient to load the ebook onto your app or device. Other devices (such as the Barnes and Noble nook e-reader) may require sideloading of the file onto the device. Sideloading means first downloading the EPUB file onto a computer, then copying the file to your nook or other device by attaching it to the computer with a USB cable, and finally manually copying the downloaded EPUB into the proper directory on the device. A quick web search for "how to sideload epubs on to my nook" (replace "nook" with your device name) should locate the proper instructions for your device. For the nook, Barnes and Noble provides instructions here.
Questions? Please contact us