To celebrate Black History month, our interview for February is with Kevin Young, the editor of the recent book African American Poetry: 250 Years of Struggle and Song (New York: The Library of America, 2020), 1110pp.
For an interview with Kevin Young on NPR, click here:
https://www.npr.org/2020/10/20/925678204/like-being-a-poet-thinking-about-black-culture-is-a-calling-kevin-young-says
Monumental and rapturous. Indispensable. The most ambitious volume of its kind. A landmark literary event. A historic achievement. These are just a few examples of the effusive praise for this anthology of poetry collected by Kevin Young of the New York Public Library. The project took Young six years. The book was on at least a dozen "Best of 2020" lists, including the single best book of the year by Esquire.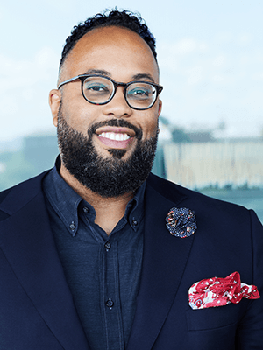 After a twenty-page introduction, Young organizes this trove of 250 authors and 670 poems into eight chronological sections. Except for the first section that by necessity is chronological, the poets in the other seven sections appear alphabetically. He begins with Phyllis Wheatley (1753–1784), whose first and only book of poetry, a compilation of thirty-nine poems, was entitled Poems on Various Subjects, Religious and Moral (1773), and published in London before the founding of the United States. Wheatley was the first African American to publish a book of poetry, and the first woman of any race to publish a book in America. He includes well-known luminaries like Maya Angelou, Paul Beatty, WEB Du Bois, Marilyn Nelson, Alice Walker, and Richard Wright. Langston Hughes and Gwendolyn Brooks (16 poems each) were the most represented poets. The vast majority of the poets and poems, though, are selections that will be new to almost all readers except the experts, and that might be the volume's most important contribution. Movements like the Harlem Renaissance and historical events like the murder of Emmett Till fill the volume. The book concludes with four appendices: biographical notes, notes on the texts, footnotes, and then an index of poets, titles, and first lines.
Young's collection is far and away the single best book of its kind. A close cousin, but limited to the contemporary period, is the volume by Charles Henry Rowell, editor, Angles of Ascent; A Norton Anthology of Contemporary African American Poetry (New York: W.W. Norton, 2013), 617pp., which collects 300 poems by 86 authors.
Dan Clendenin: dan@journeywithjesus.net