Journey with Jesus Goes Mobile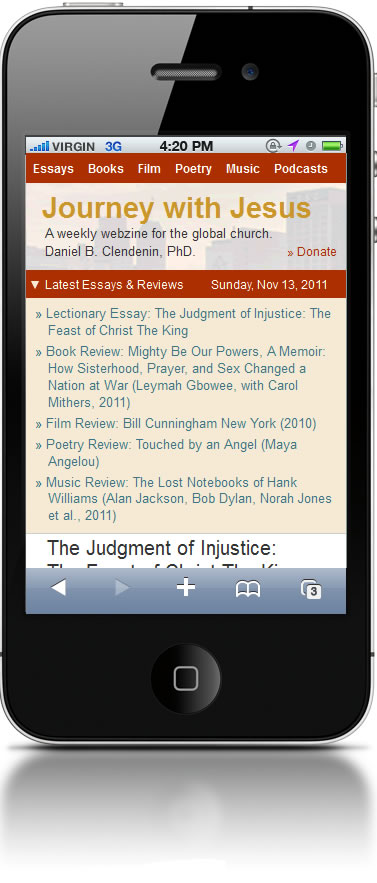 The Journey with Jesus website is available in a mobile version for our readers with Apple and Android devices.
When you visit JwJ with a mobile device, you'll enjoy an abridged version that's optimized for smaller screens and that still includes all of our major features.
Here are some quick tips
Click on 'Latest Reviews and Essays' to show or hide the handy panel of links to the current week's articles
Use the buttons along the top of the page to view previous articles and reviews
To get back to the home page, press anywhere in the banner heading of the page.
You can easily download and listen to podcasts by going to 'podcasts' and choosing one of the 'Download M4A' links
If you prefer to view the full site use the button at the bottom of any page to change your preference.
Please let us know of any problems or suggestions.